There are many types of restaurants out there and they cater to different tastes, moods, and budgets. If you're dreaming of or planning to open your own restaurant, knowing about 20 types of restaurants below will help you select a suitable type for your path.
How to Categorize Types of Restaurants?
There are many criteria used to classify restaurants, including:
Menu style
Preparation method
Pricing
Seating
Means of service
Based on the criteria above, restaurants are classified into the following types:
20 Types of Restaurants That Potential Owners Should Know
1. Fine Dining
Known as a "perfect service" or "banquet of the senses", a fine dining restaurant offers the most sophisticated elements for an upscale culinary experience. Fine dining focuses on satisfying customers through seeing – hearing – touching – tasting.
Coming from the aristocracy in the 1700s, fine dining always aims towards perfection and sophistication. Every detail is high-end, from the decorations, music, and lighting to tableware and service.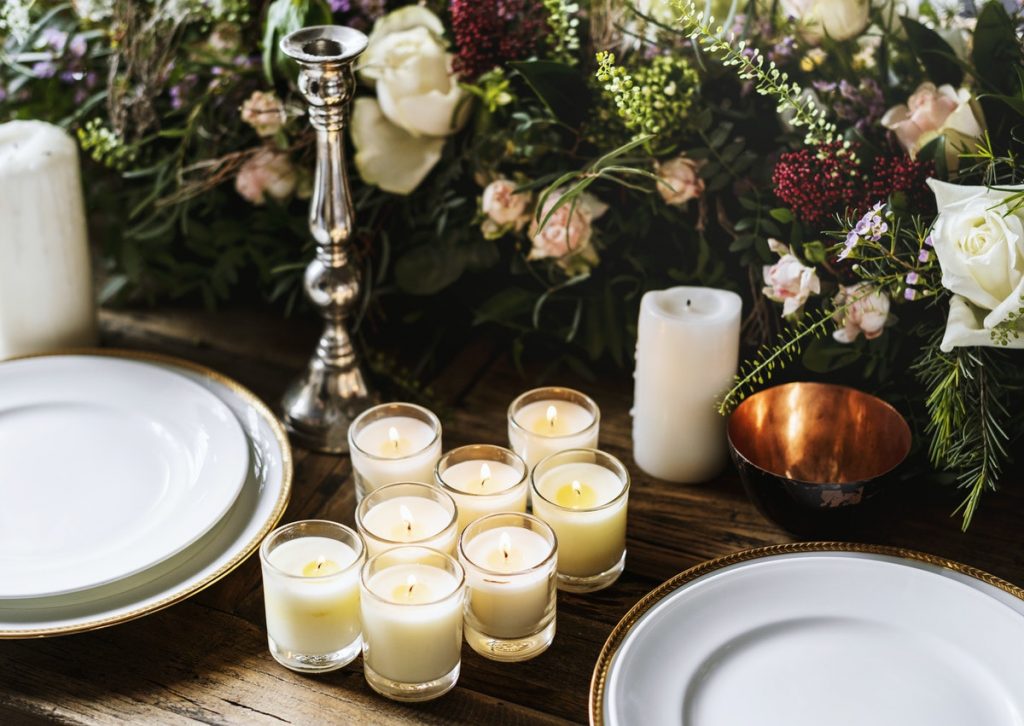 2. Casual Dining
If fine dining brings cuisine, decorative art, and service to the highest level, a casual dining restaurant is more relaxed and friendly. The menu has diverse selections. The space is cozy and family-friendly.
Casual dining serves middle-class customers and above, so the price can range from moderate to quite expensive. The atmosphere is more laid-back, and the decor is usually based on the food being served.
3. Fast Casual
Fast-casual restaurants are mainly chain restaurants such as Chipotle and Shake Shack. The type of food at this type of restaurant is more diverse than that of fast-food chains.
Fast-casual restaurants don't provide full table service, and many restaurants offer disposable plates and cutlery. Food quality and price tend to be higher than that of fast-food restaurants but lower than casual dining.
4. Family Style Restaurant
The family-style restaurant model often serves classic dishes at affordable prices. When pursuing this type of restaurant, owners can choose any type of cuisine such as Vietnamese, Chinese, American, or Mexican, etc.
Customers who dine at family-style restaurants often serve the food for themselves, and pass it to the other. Most meals are as simple as meals at home. These types of restaurants provide a peaceful yet friendly atmosphere, suitable for kids or groups of friends.
5. Bistro
A bistro is a casual restaurant mixed between a bar and a cafe. The bistro often brings an intimate, cozy, comfortable atmosphere with outdoor seatings.
With the criteria of fast, neat, and quick service, the space of bistro restaurant is often designed simply and comfortably, including wooden tables and chairs with checkered tablecloths. However, nowadays, bistro restaurants are investing more and more in terms of scale and design with more sophistication to suit the different tastes of customers.
Due to its simple nature, the menu of the bistro is not too complicated. The dishes are usually familiar dishes depending on the country such as french fries, fried eggs, salad, beefsteak, etc.
6. Buffet
The term "Buffet" refers to a meal consisting of many different dishes, which are available for customers to choose and serve themselves. The buffet restaurant model is increasingly popular in the world, especially in restaurants serving grilled dishes, hot pot, etc. Many restaurants only apply the buffet form in some meals and parties upon request.
7. A La Carte
A la carte (Alacarte) is a word from the French language—meaning "response to the request". Customers order individual dishes on the menu. The a la carte dishes are separate items instead of being included in a set meal. So A la carte is a suitable type of restaurant for couples or groups of families and friends.
8. Pub
Pub stands for "Public House", specializing in serving alcoholic beverages such as beer, wine, etc., and non-alcoholic drinks, along with snacks. It's a place for people to meet, drink and chat. The pub is mostly designed in a traditional style, with wooden furniture and open space. It's a great place for customers after a long day at work.
Some pubs are open all day. So, many groups of friends and family choose pubs as a place to enjoy fine dishes and drinks. Some pubs even make their own branded wine or beer.
9. Food Truck
The food truck is a popular mobile restaurant model in some countries, especially in America. It's simply a specially designed truck with a simple kitchen and a chef. Offering low-priced and convenient yet delicious dishes, these food trucks are attracting a lot of customers.
For a food truck, the seating option is sparse, or there are even no seats. Customers often buy the food and eat on the spot or take it away.
10. Ghost Restaurant
There are many names for this restaurant model, from Air Kitchen, Ghost Kitchen to Virtual Restaurant. But all refer to a concept that this type of restaurant doesn't have a physical location. They serve dishes by cooperating with a third-party delivery service.
Almost everyone can join the ghost restaurant model, from housewives to real chefs. Because the third party has taken care of the delivery process, ghost restaurant owners only need to focus on providing tasty food to customers.
11. Cafe
This type of restaurant serves coffee and includes light dishes, snacks, or food samplings. Cafes often have the nature of quick service. The dishes are simple and available most of the time. Customers can order food at the counter, pay on the spot, and serve themselves. They can also work and socialize here as well.
12. Banquet Hall
This is a restaurant model that specializes in organizing customized parties, such as weddings, year-end parties, gala dinners, conferences, etc.
In addition to a fixed menu like a normal restaurant, the banquet hall also has different services. For instance, stage preparation, decorated upon request. This type of restaurant often has full amenities, spacious space, large capacity, accompanied by a team of professional chefs.
13. Set Menu Restaurant
These restaurants specialize in serving pre-ordered meals from a fixed set menu. They have a limit on the number of dishes per set (such as 5-dish, 7-dish sets), and price them accordingly. The target audience of this restaurant type is large groups of family and friends, as well as tourists.
14. Coffee House
With various popular brands around the world such as Starbucks, there's no need to mention the model of a coffee house. They mainly focus on coffee, with selections of hot tea and ice cream, while cafes focus more on food. However, coffee houses these days have offered multiple food and pastry options, so there are no set rules.
15. Diner
You can find diners easily in all corners of the United States. The diner is casual. Its main customer group is workers, who need to eat fast and a lot to have enough energy to work. But its segment of customers has expanded to families as well.
The diner doesn't usually have a lot of seats and tables but instead has stalls where guests can sit and enjoy their food. The atmosphere of diners is usually lively and not too quiet. The menu often includes American fast food such as hot dogs, hamburgers, sandwiches, french fries; and desserts like ice cream sundae, milkshake.
16. Pop-Up Restaurant
This type of restaurant business is temporary. It's often a stall set up in a private house, on the streets, or in festivals. The attractiveness of these restaurants often lies in their novelty, but the food and drink will keep customers talking for long after the pop-up disappears.
Pop-up restaurants can be designed in different concepts, according to how crazy the dish would be, or how creative the owners are. It's a way for chefs and restaurant owners to experiment with different ideas and different styles of food.
17. Contemporary Casual
Contemporary casual or Fine casual is somewhere in between Fine Dining and Casual Dining. It has a cozy atmosphere, with contemporary designs and food concepts. You don't have to follow rigid manners compared to fine dining restaurants. The food is sophisticatedly decorated, and they're Instagram-worthy!
18. Kid Cafe
This is a coffee designed specifically for children. This place not only conquers the babies but also captures parents' hearts with a super cute, extremely clean, spacious space with a variety of intellectual toys, as well as skill development activities. They often serve kids' favorite drinks and food such as ice cream, milkshake, as well as coffee or soft drinks for parents.
19. Teppanyaki Grill
Many restaurants specializing in Japanese cuisine offer teppanyaki style. Food is served using a kind of charcoal stove called "shichirin". Diners often sit around the shichirin grill while a chef prepares the foods in front of them.
Typically, chefs entertain guests with special techniques and props, including smashing an egg in the air, creating a volcano from slices of onions, or tossing the food.
20. Drive-Thru
Drive-thru is a restaurant that allows customers to buy food without leaving their car. It allows customers to order through the microphone, then drives to the shop window where they pay and receive the food. Customers will then drive away and enjoy their food in the car. Large fast-food chains like McDonald's and Burger King in the US often offer this type of service.
Have you picked your favorite type of restaurant?
Food plays such an important part of modern life that we know what to expect from a restaurant just by looking at its name. The names tell us a great deal about the menu, price range and the general experience you can expect when dining in a particular place.
By familiarizing yourself with the above 20 types of restaurants, you can select certain types to open your own business, or focus on specializing your restaurant to fit its name.
Read more on Restaurant Management, including tips to help your restaurant receive more profits.